CD and Duplex Card Cabinets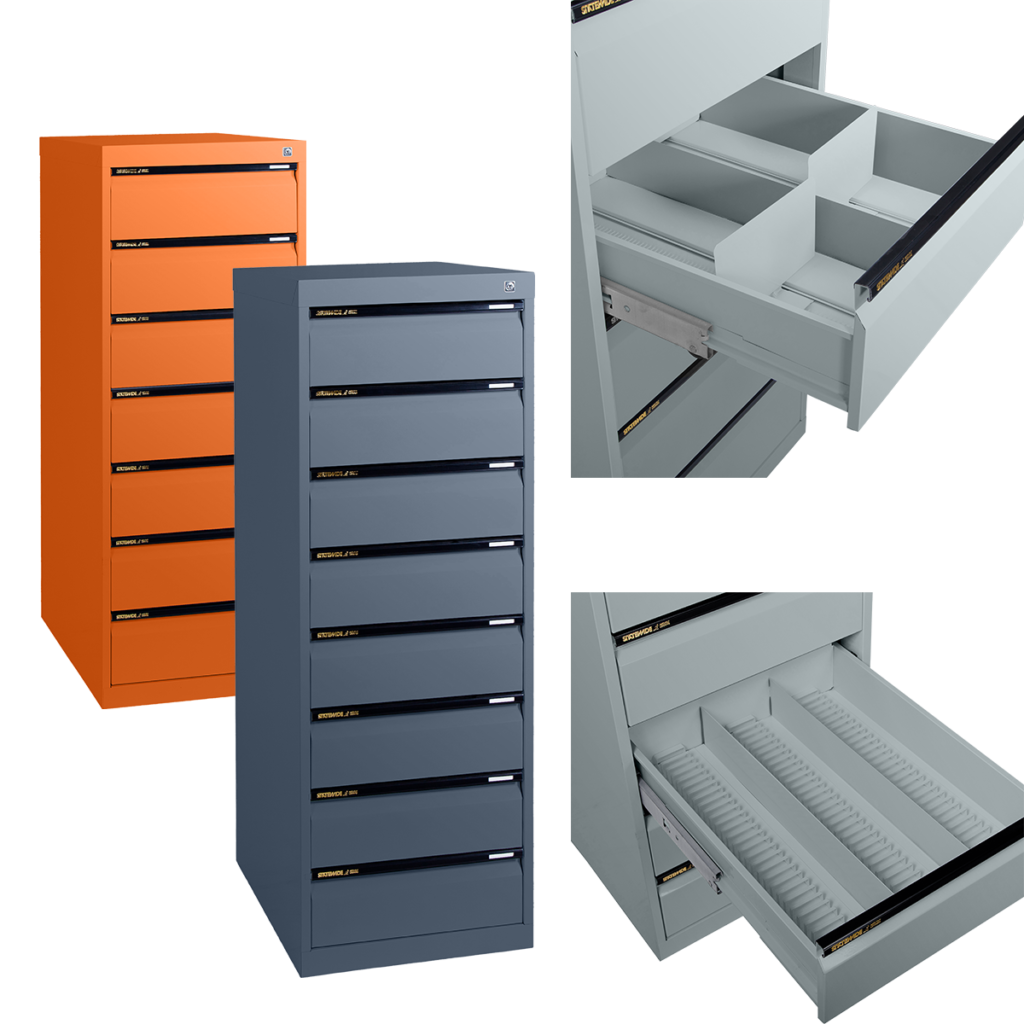 For All Your Card and CD Archival Needs
Statewide Office Furniture is one of Australia's oldest manufacturers of steel office furniture. With a reputation for premium products and fast production that has stood the test of time, you will certainly find a Statewide card or cd cabinet that suits your needs.
Our duplex card range includes cabinets that suit 6x4 (150mm x 100mm), 8x5 (200mm x 125mm) and 9x6 (228mm x 153mm).
The Statewide CD Cabinets suit standard CD cases and are perfect for archival purposes, however anyone with a hefty CD collection can make use of them!